Kim Kardashian and Kanye West's marriage 'under strain' after Oval Office rant
She has publicly defended her husband on multiple occasions – saying he is not "mentally ill" and is simply "expressive".
But Kim Kardashian was said to have been "horrified" by Kanye West's headline-grabbing televised appearance alongside President Donald Trump on Thursday.
The reality star has apparently been receiving threats that have left her "fearing for her family's safety", and her marriage "under strain".
"It has come to the point where she feels unsafe and fears for her safety and that of the kids," a source told RadarOnline.
On Thursday Kanye was invited into the Oval Office by Trump, where he offered the President his support, sparking a backlash.
Telling the President that wearing a "Make America Great Again" cap made him feel like Superman, he said he wanted a man to win the last election.
His wide-ranging conversation also saw Kanye say he was misdiagnosed with bipolar disorder and was simply "sleep-deprived".
He said: "My dad and my mom separated, so there was not a lot of male energy in my home, and also I'm married to a family that, you know, not a lot of male energy, going on – it's beautiful though.
"I love Hillary, I love everyone, right, but the campaign 'I'm With Her' just didn't make me feel, as a guy that didn't get to see my dad all the time, like a guy that could play catch with his son.
"It was something about when I put this hat on, it made me feel like Superman. You made a Superman. That's my favorite superhero. You made a Superman cape for me."
Kanye has been a big advocate for Trump – even though his wife Kim wanted his rival Hilary Clinton to win the 2016 election – but he's adamant he'd never be pushed into voting for a particular party because he's only motivated by "love and fear".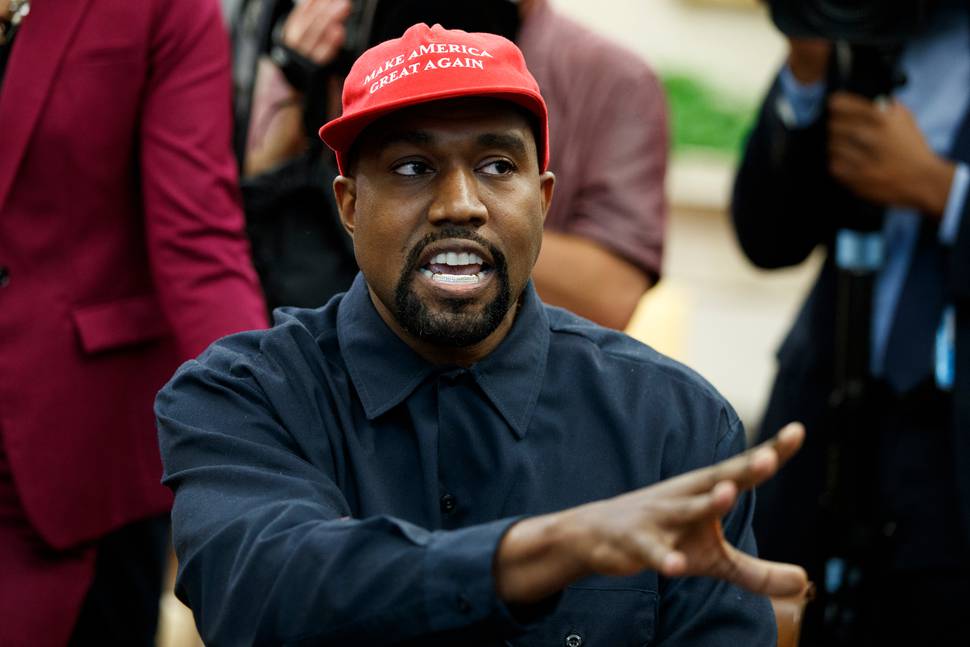 He explained: "You know, it's funny, in this world that we live in there's two main motivating forces. I tweet about it all the time: love and fear. you can't explain love. My cousin is locked up for murder. I love him, he still did a bad thing but I still love him.
"As a musician, an African American guy on Hollywood, all these different things, everyone around me tried to pick my candidate for me. And they told me every time I said I liked Trump I couldn't say it out loud or my career would be over, I'd get kicked out of the black community because blacks are only supposed to have a monolithic thought, we can only be Democrats."
This isn't the first time Kanye has been vocal about his support for the President.
Earlier this year he tried to explain his political views during an appearance on TMZ, which led Kim to attack the media for questioning his mental health.
She tweeted: "Let me just say this… your commentary on Kanye being erratic & his tweets being disturbing is actually scary. So quick to label him as having mental health issues for just being himself when he has always been expressive is not fair."
In en episode of her show Keeping Up With The Kardashians, broadcast last month, we saw her behind the scenes reaction.
"TMZ was wild," said Kardashian satellite Jonathan Cheban in the trailer, and Kim could be heard defending her husband: "Just because he has an opinion, that doesn't mean he's mentally ill."